Senior staff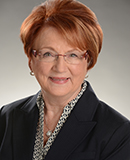 As Executive Director of AmeriHealth Caritas Pennsylvania, Ms. Angello is responsible for the general oversight and day to day operations of AmeriHealth Caritas. She manages all aspects of the plan including Medical Affairs, Operations, Information Services, Quality, Marketing, Regulatory and Legislative Affairs.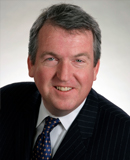 Christopher Drumm Senior Vice President, Government and External Affairs
Christopher Drumm is Senior Vice President for Government and External Affairs. In this capacity he is responsible for the organization's interactions with government nationally.

Dr. Michael Baer joined AmeriHealth Caritas Pennsylvania in the newly created role of Network Medical Director, a role which has since evolved into Market Chief Medical Officer (CMO). In addition to providing clinical leadership for the delivery of managed care excellence, Dr. Baer serves as a contributing member of the health plan's Quality Assurance, Program Improvement, and Credentialing committees.